We have developed a fully-fledged processing facility, where we manufacture, supply and export Hydraulic Bucket Broomer Machine in Ahmedabad, Gujarat, India. Our given range is made using the best quality raw materials and latest technology. Mainly well known for its high performance, low maintenance and longer service life. It can be easily merged with the tractor or cleaning any concrete, Wet Mix and Asphalt Road.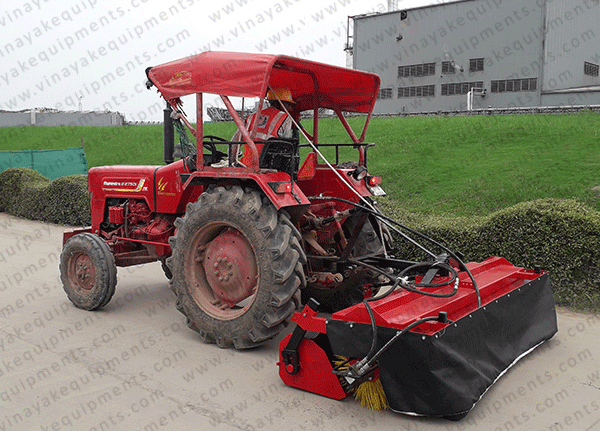 The offered machine is fabricated by our skilled experts using modern technology and top-notch quality components in line with national and international standards for rendering smooth operation on the paved road. Road Broomer can be attached to tractors, loaders or forklifts. To make sweeping more powerful, customers can also use PP convoluted brush rings. Moreover, it can be used on rough road works a job with or without the use of dust collecting hopper. We can manufacture and supply quality-tested Hydraulic Bucket Broomer as per customer specifications.
We are leading to manufacturer, supplier, exporter of Hydraulic Bucket Broomer, Dewatering System, Concrete Screed Paver, Concrete Mixer, Compact Concrete Batching Plant, Concrete Batching Plant, Mobile Batching Plants, Stationary Concrete Batching Plant in verious country like OMAN, GREECE, TUNISA, U.K, U.S, SAUDI ARBIA, SOUTH AFRICA, CANADA, MAURITIUS, ECUADOR, QATAR, MOROCCO, FRANCA, SPAIN, BOLIVIA, DENMARK, FINLAND, NORVE, IRELAND, MICRONESIA.