We are one of the foremost companies in the design and construction of solid waste treatment plants - a unique reality for products, solutions and services in the field of ecology and recycling. Machines and plants for the packaging and waste treatment such as waste paper, cardboard corrugated nylon foil, plastic containers for liquid, PET bottles, scraps of paper mill pulp, solid waste such as industrial and similar other solid wastes.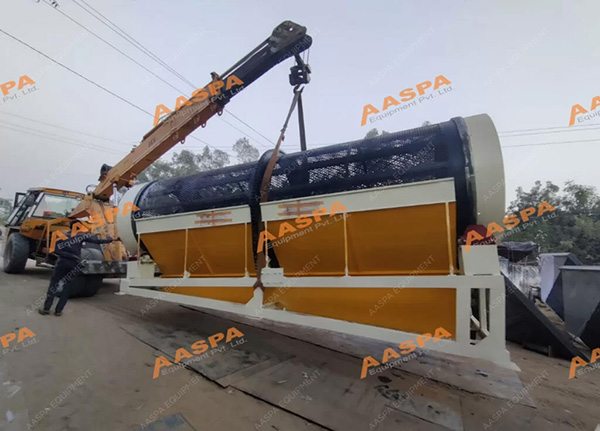 The success of the treatment of waste fractions is mainly linked to the selection that is made to the origin, greatly improving the recovery rate. We also offer solutions starting from basic systems for manual or mechanical and more complex plants involving specific machinery and equipment with more and more refinement to get results in full compliance with current regulations regarding waste disposal. We can manufacture and supply quality-tested Solid Waste Plant as per customer specifications.
Our company one of the best manufacturer, supplier and exporter of Solid Waste Plant, Road Marking Machine, Reversible Concrete Mixer Plant, KERB Paver AKM, Hydraulic Bucket Broomer, Dewa tering System, Concrete Screed Paver, Concrete Mixer, Compact Concrete Batching Plant, Concrete batching plant, Mobile Batching plants, Stationary Concrete Batching Plant in verious country like GREECE, TUNISA, U.K, U.S, SAUDI ARBIA, SOUTH AFRICA, CANADA, MAURITIUS, ECUADOR, OMAN, QATAR, MOROCCO, FRANCA,  SPAIN, BOLIVIA, DENMARK, FINLAND, NORVE, IRELAND, MICRONESIA.