Road markings are milestones of every journey as it gives directions and at times save lives with the right markings at the right places. Being a prominent manufacturer, supplier and exporter of road construction products, we have also proven our expertise in making and supplying road marking machines. From making stripes on roads to making markings on airport runaways, our machines have mastered it all.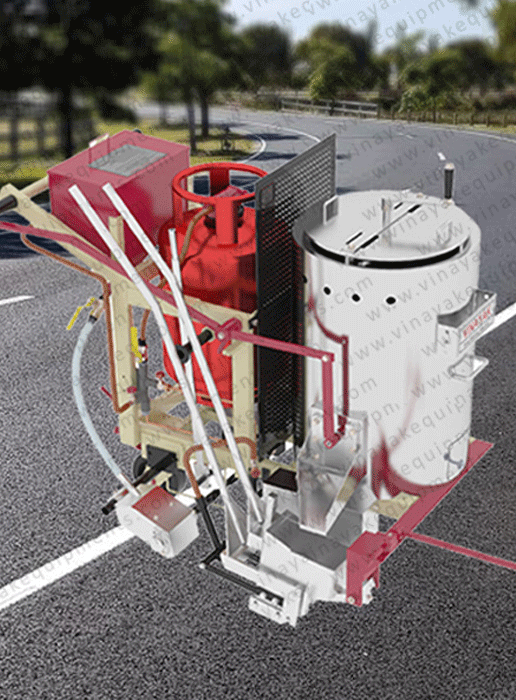 Our Road Marking Machine are built using high-grade raw materials and spare parts. We assure you that our machines meet every industry standards. Taking our equipment through rigorous quality-testing procedures, we ensure a long lifespan also. Our machines make the markings in a perfect manner that matches the standard and deliver high level of operational efficiency. We cater to the needs of all our clients needing road markings. Just discuss your requirements with our team and you will have a perfect road marking machine. We can manufacture and supply quality-tested Road Marking Machine as per customer specifications.
We are leading to manufacturer, supplier and exporter of Road Marking Machine, Reversible Concrete Mixer Plant, KERB Paver AKM, Hydraulic Bucket Broomer, Dewa tering System, Concrete Screed Paver, Concrete Mixer, Compact Concrete Batching Plant, Concrete batching plant, Mobile Batching plants, Stationary Concrete Batching Plant in verious country like SPAIN, GREECE, TUNISA, U.K, U.S, SAUDI ARBIA, SOUTH AFRICA, CANADA, MAURITIUS, ECUADOR,  OMAN, QATAR, MOROCCO, FRANCA, BOLIVIA, DENMARK, FINLAND, NORVE, IRELAND, MICRONESIA.